SPREAD YOUR WINGS
2018. 25 m x 6 m.
The mural shows chickens, penguins, a peacock and a turkey flying.
All of these bird species are flightless or have very limited ability to fly. They move best on foot, swim or run, but some of them can fly short distances.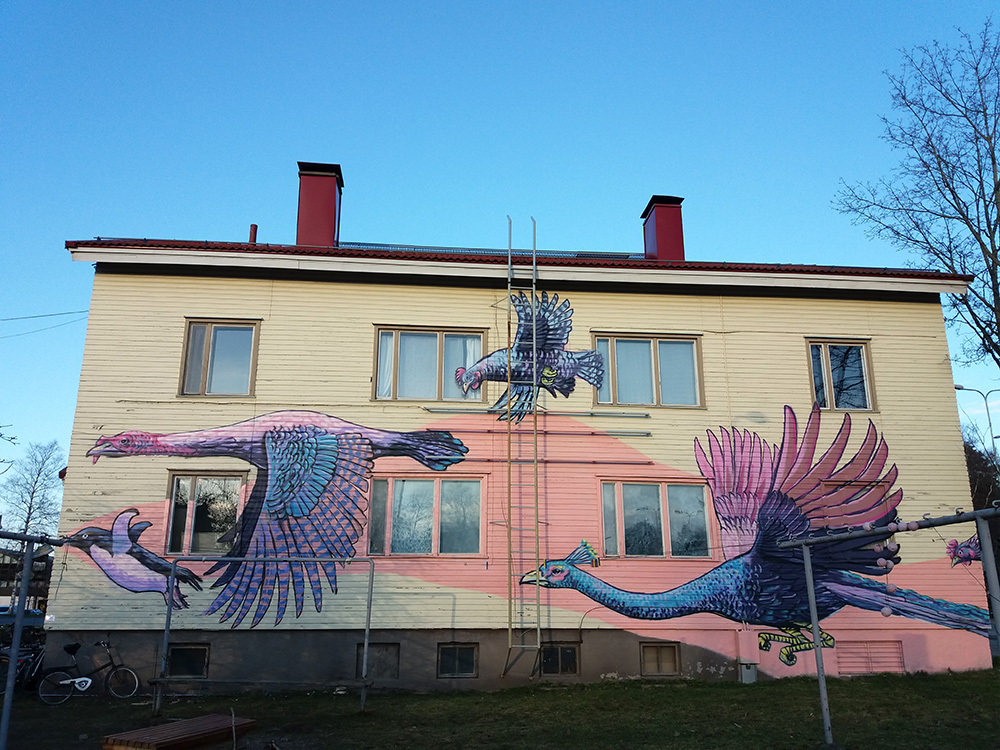 Spread Your Wings was painted on two walls of soon-to-be-demolished house in Imatra. The house had hosted Art Center Krimi for several years.
The painting shows an emphatetic view on failure and embarrasment.
Good life is often seen as synonym for success at work or other areas of life. To succeed you have to make the right choices, manage your life constantly, develop yourself and control your emotions. It is good to build own life's narrative, where you spread your wings, fly through the difficulties and become the best version of yourself.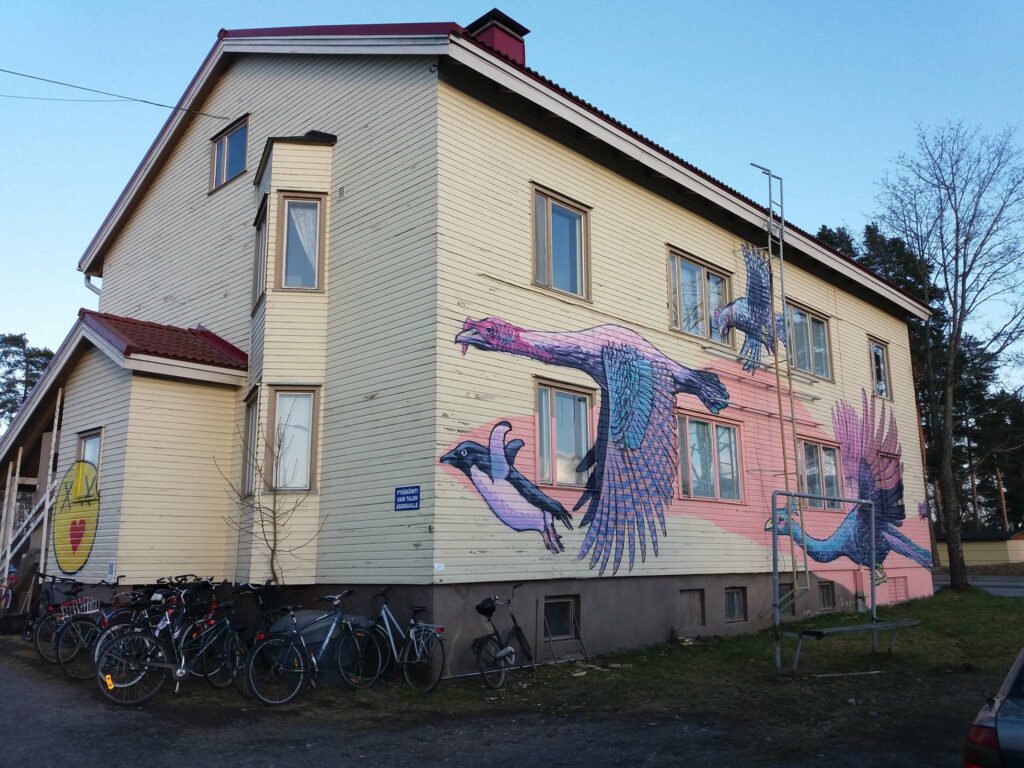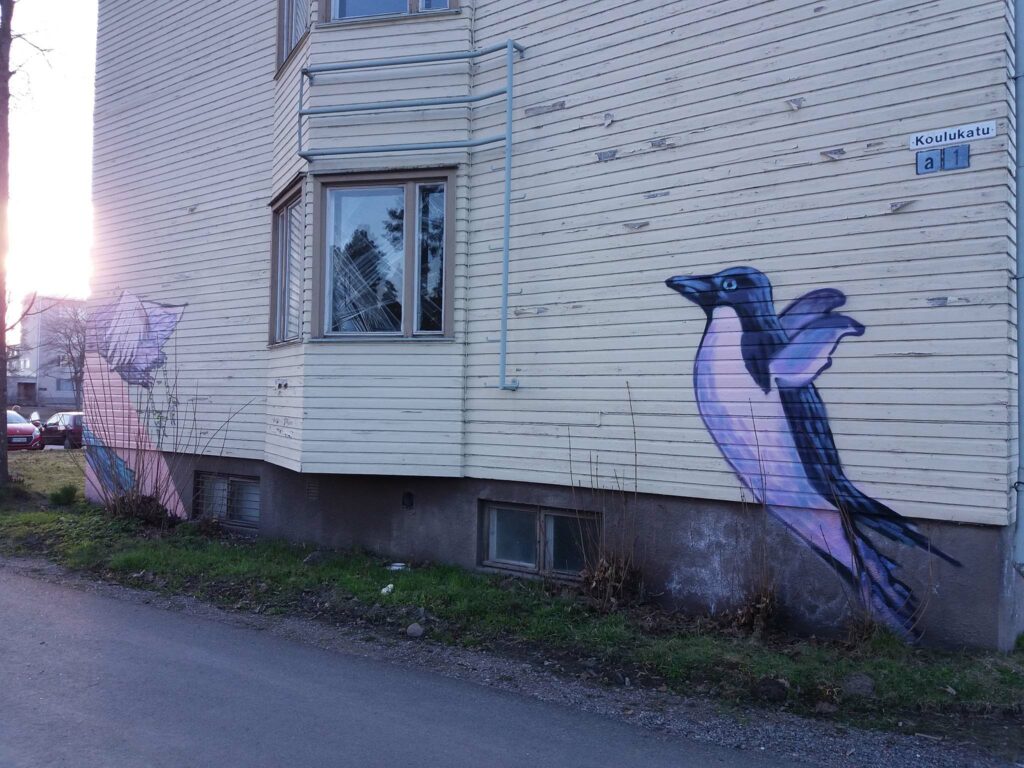 But what if the attempt of flying is unsuccessful? If a few meters of uneasy wing strokes will lead you to embarrassing belly landing or creeping surrender?
Photos: Leena Pukki
Location: Koti nimeltä Krimi- exhibition, Imatra, summer 2018
Size: 25 m. X 6 m.
Technique: Spray paint