GRAFFITI ROMANTIQUE: PEONY
2016. n. 18 x 2,7 m.
Graffiti Romantique was a series of flower paintings on buildings to be demolished.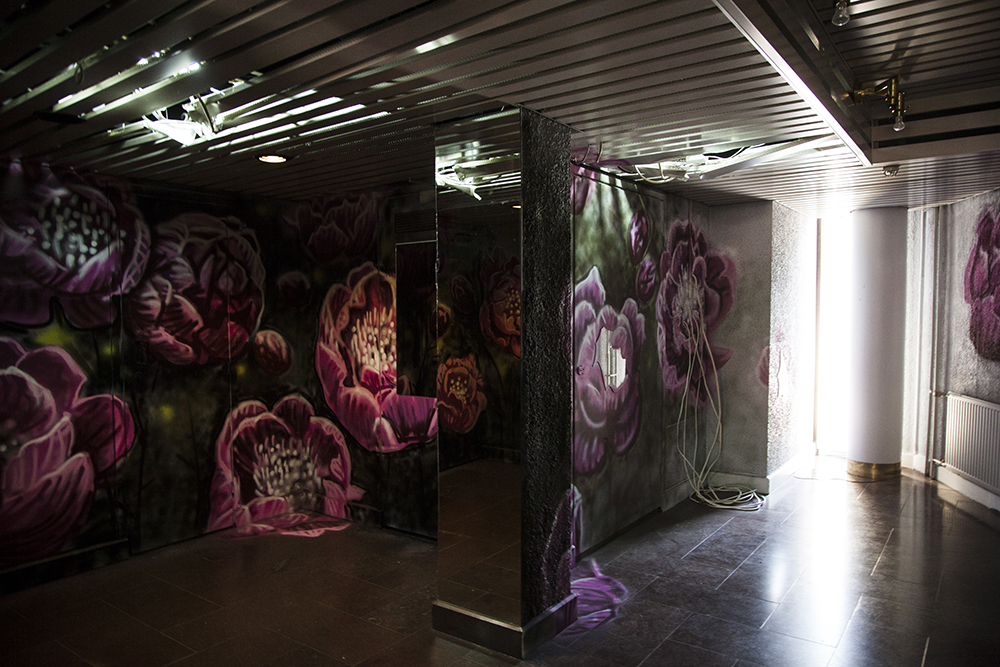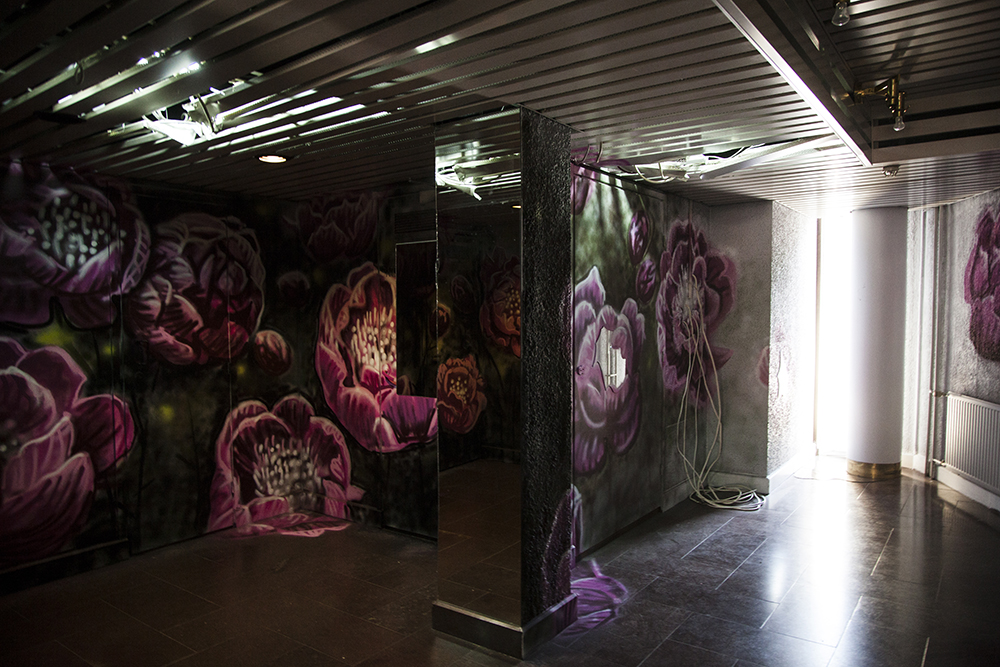 The painting was on display at the exhibition organized in Lappeenranta old city theater, that was going to be demolished. The painting spread over the four walls of the theater lobby. The mural combined painting, mirror, light and electrical wires.
Photos: Mikko Haiko
5000m2- exhibition, Lappeenranta City Theatre
18 meters x 2,7 meters
Spray paint, mirror, electric wires