MIRACLE WORKERS COLLECTIVE: KILLING OF ČÁHCERÁVGA
2019, Kollektiivinen videoteos, 30 min. 53 sek.
Miracle Workers Collective's film work The Killing of Čáhcerávga is a collision of five different short films that, together, tell a disjointed, communal narrative. Employing a call-and-response strategy, the film expresses a politicised dialogue around indigeneity, movement and migration in contemporary Europe.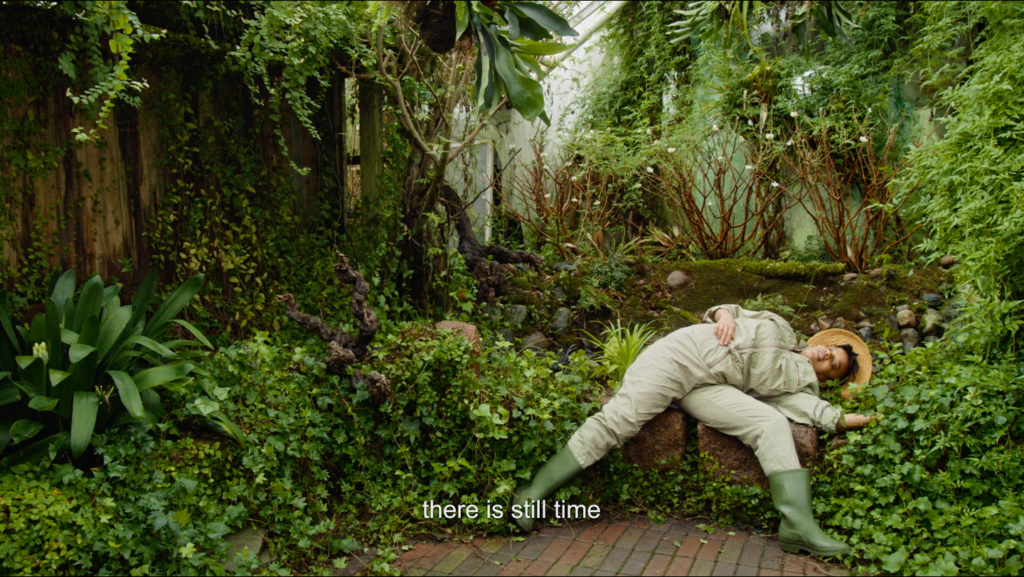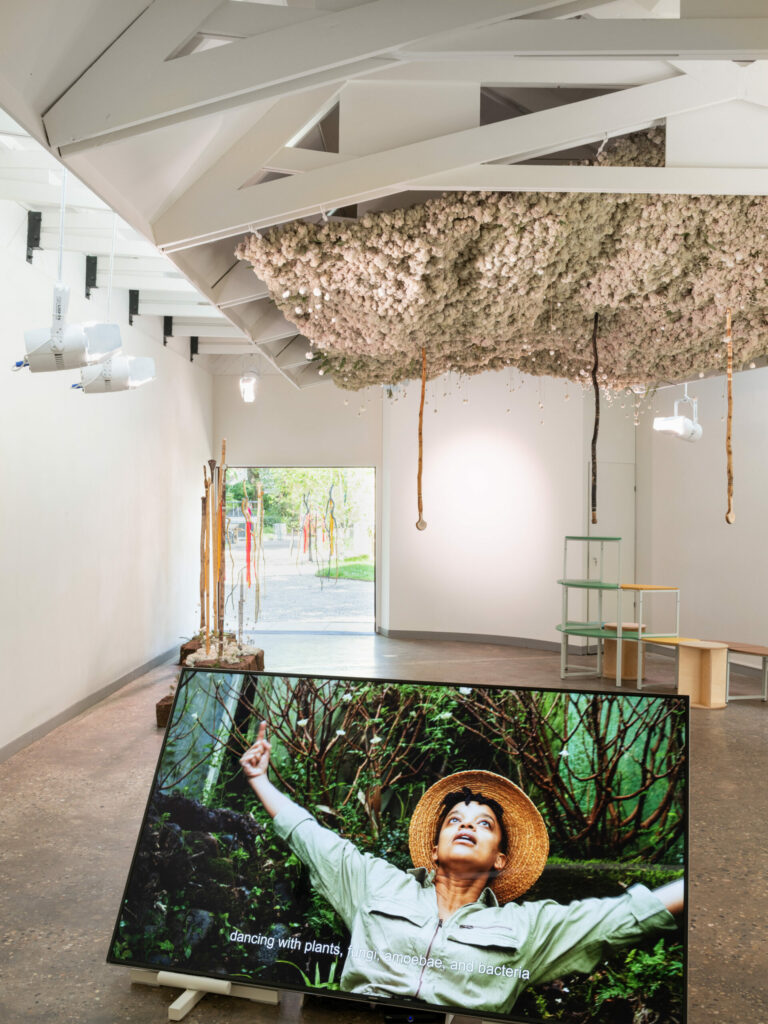 Travelling through dreamscapes, lonely snowy plains, absurdist capitalist underwaters, greenhouse gardens and desert landscapes, the film stretches into a practice of impossible spatial rules, strange dialogue practices, and inconclusive, unresolved scenic endings.
The Miracle Workers Collective (MWC) presented their inaugural project, A Greater Miracle of Perception, for the Finnish Alvar Aalto Pavilion at the 58th International Art Exhibition – La Biennale di Venezia.
The film was in dialogue with the site-specific sculptural installation Ovdavázzit – Forewalkers (2019) by Outi Pieski. The installation embodied the common struggle of the Sámi people against border fences.
The film is commissioned and produced by Frame Contemporary Art Finland for the Venice Biennale 2019.
Script and directing: Maryan Abdulkarim, Khadar Ahmed, Hassan Blasim, Sonya Lindfors, Leena Pukki, Martta Tuomaala, Christopher L. Thomas ja Suvi West
Performers: Aile Kirste Lokki, Pirita Näkkäläjärvi, Noora Dadu, Simon Al Bazoon ja Esete Sutinen
Curators: Giovanna Esposito Yussif and Christopher Wessels
Producing: Danai Anagnostou
Cinematography: Christopher L. Thomas
Editing: Miracle Workers Collective
Sound design: Ilkka Kunttu
Music: Hanssa Ristena Kerttu/ Kerttu Vuolab ja Johannes Valkonen
Color: Sarrah Wilkman
Funding: Avek/ Tuuli Penttinen-Lampisuo, Helsinki City/ Helsinki Biennale 2020, Visit Finland, Finland Ministry of Education and Culture, Saastamoinen Foundation, Finnish Cultural Foundation and Finnish Embassy, Rome
Miracle Workers Collective: Maryan Abdulkarim, Khadar Ahmed, Hassan Blasim, Sonya Lindfors, Bonaventure Soh Bejeng Ndikung, Outi Pieski, Leena Pukki, Christopher Thomas, Lorenzo Sandoval, Martta Tuomaala, Christopher Wessels, Suvi West ja Giovanna Esposito Yussif